14 Best Business Movies on Netflix All Entrepreneurs Should Watch
Best Netflix Movies For Entrepreneur: There are more than 4,000 movies on Netflix right now. Even so, it can be hard to find good entrepreneur movies about business and industry in this huge collection.
Are you looking for some inspiring and fun business movies on Netflix to watch? In this article, we'll tell you about 15 of the best entrepreneur movies you can watch on Netflix right now.
From biopics to imagined versions of real events, these Netflix business movies teach what it takes to be successful in the business world from many different angles.
Here are 15 business movies on Netflix you should watch to learn important business lessons.
#1. The Pursuit of Happyness
Entrepreneurs will love Netflix's Pursuit of Happiness because it represents perseverance and never giving up. This film follows Chris Gardner's struggle to overcome life's challenges.
The film also shows how Chris raised his only son while homeless and working as a stockbroker with an unpaid internship, showing that life can be difficult. Thus, we never thought we could survive so many adversities. Never give up on your dreams.
| | |
| --- | --- |
| Director | Gabrielle Muccino |
| Starring | Will Smith & Jaden Smith |
| IMDB rating | 8/10 |
#2. The Founder
A biopic about Ray Kroc, who built McDonald's into a global fast-food business. In the 1950s, brothers Richard and Maurice McDonald created a groundbreaking fast food system, which the film follows.
Kroc, a traveling salesman, urged the brothers to franchise McDonald's after seeing its potential.
Kroc took over the firm and turned it into a multi-billion dollar enterprise, but he lost his friendship with the McDonald brothers and his ethics. It was one of the best entrepreneur movies.
| | |
| --- | --- |
| Director | John Lee Hancock |
| Starring | Will Smith and Jaden Smith |
| IMDB rating | 7.2/10 |
#3. The Big Short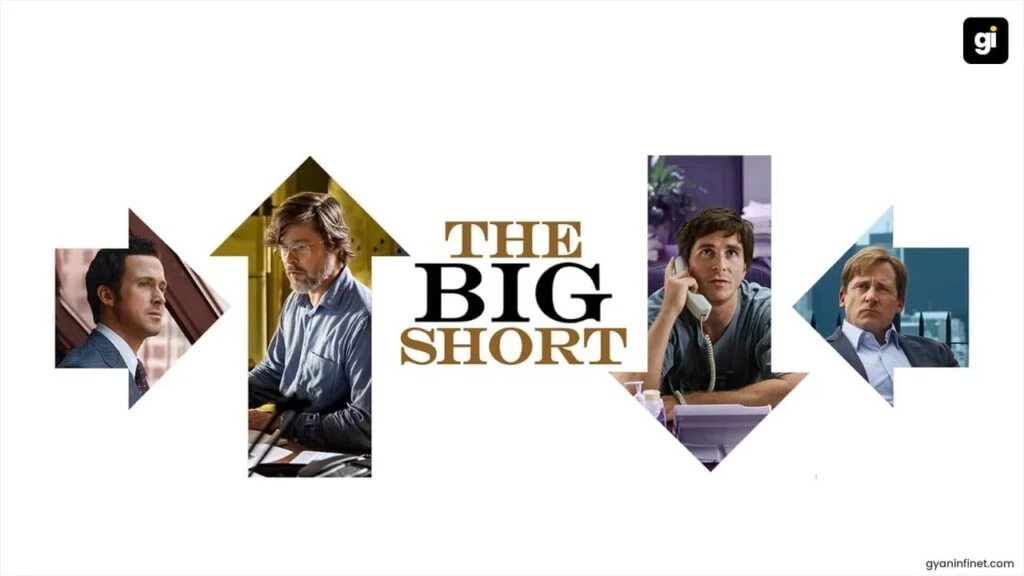 The biographical comedy-drama was adapted from The Big Short: Inside the Doomsday Machine.
Most of the people in the story opted to take out home loans, but many were unable to keep up with their payments, creating a housing bubble.
Michael Burray, the MD of Hedge Funds, anticipated home loans would be the future and bet $1 billion, which led others to take enormous loans and invest in his approach without thinking about the future. 2007–2008 saw the largest financial crisis. A few financial specialists solved the problem.
| | |
| --- | --- |
| Director | Adam McKay |
| Starring | Brad Pitt, Christian Bale, and Steve Carrel |
| IMDB rating | 7.8/10 |
#4. Steve Jobs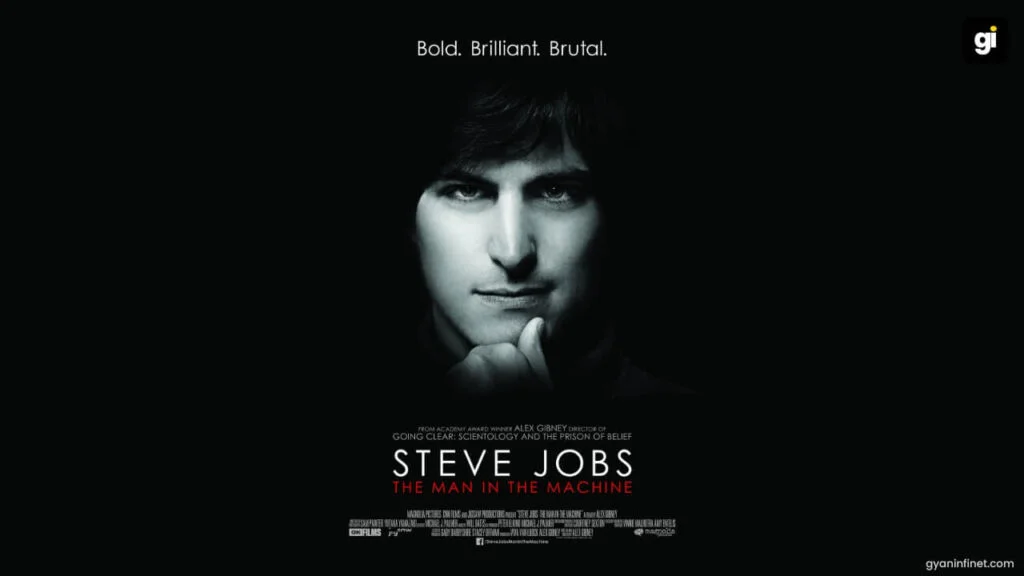 This Steve Jobs biopic is separated into three sections. Each section covered product launch phases. The film provided valuable insights into personal and professional lives.
Because it stars Steve Jobs, the founder of Apple, these type of startup movies on Netflix is ideal for entrepreneurs. The film teaches that if you're goal-oriented, self-confident, and nice, you can succeed in everything.
| | |
| --- | --- |
| Director | Joshua Michael Stern |
| Starring | Ashton Kutcher |
| IMDB rating | 7/10 |
#5. The Social Network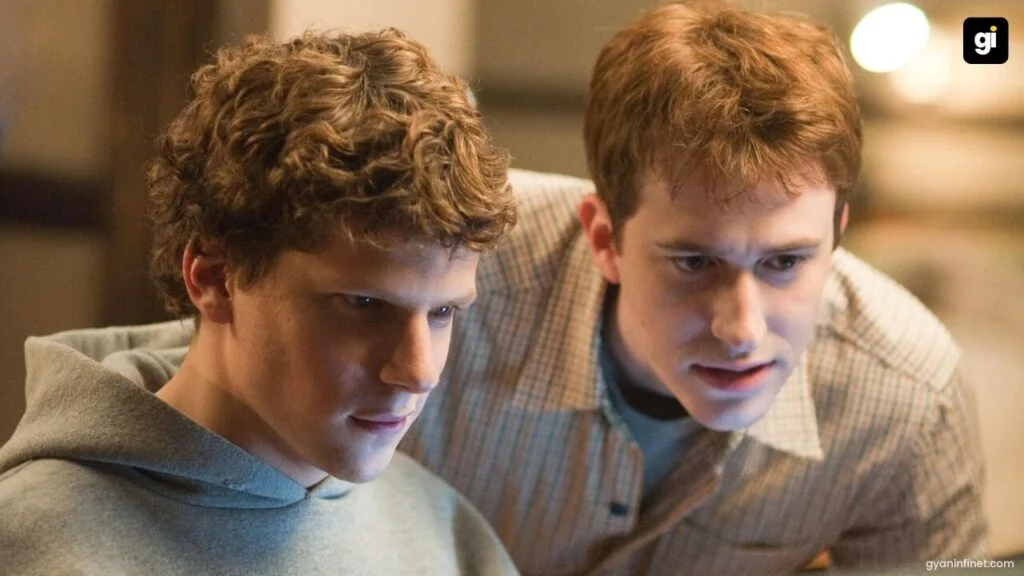 This film follows Facebook founder and CEO Mark Zuckerberg, the youngest billionaire. Mark built Facemash to list all the university girls after getting furious with his girlfriend.
After numerous events, Zuckerberg and his friend created Facebook and expanded it throughout universities. Another great Netflix business movie for entrepreneurs.
These type of startup movies on Netflix teaches us that obstacles are part of the path to our goals, but you should never give up because the world will celebrate your accomplishment.
| | |
| --- | --- |
| Director | David Fincher |
| Starring | Jesse Eisenberg & Andrew Garfield |
| IMDB rating | 7.8/10 |
#6. Wall Street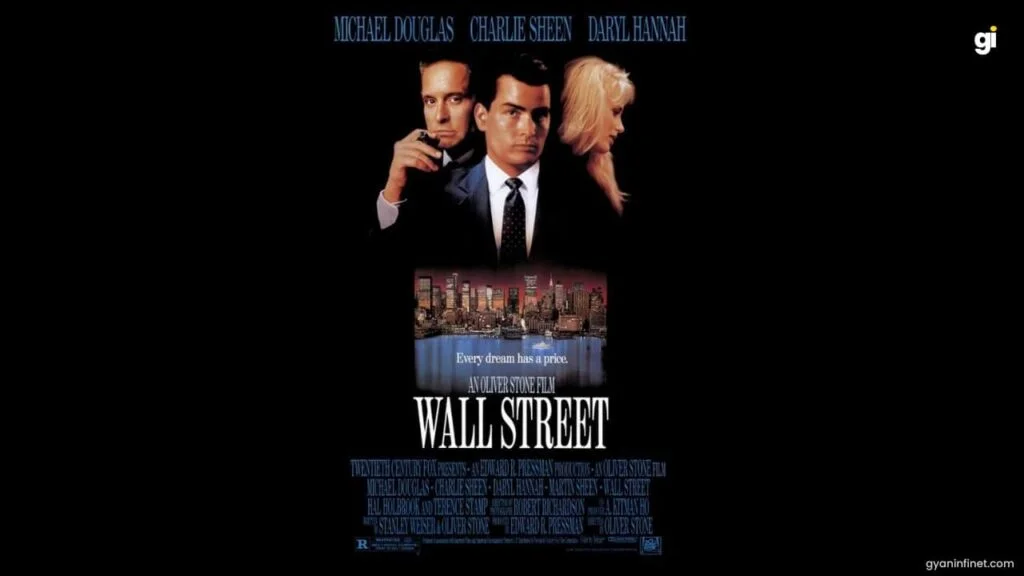 This movie is about people who want to get ahead and join a dangerous but wealthy underground world. Gordon Gekko's status as a powerful man and his skill as a wizard drew him in.
This movie also shows that greed has nothing to do with being good. This is a great Netflix business movie that would be great for companies who know that being greedy won't get them anywhere in life.
This was also shown when Gekko's greed for his dreams of wealth became a part of him.
| | |
| --- | --- |
| Director | Oliver Stone |
| Starring | Michael Douglas |
| IMDB rating | 7.3/10 |
#7. Print the Legend
Examine prominent entities in the field of three-dimensional (3D) printing, such as Formlabs and MakerBot.
This movie will provide insights into the challenges and fluctuations experienced by a young industry, together with the evolution of the associated technologies.
Observe the challenges faced by businesses and the significant questions that their product is generating. Observing the endeavors of these businesses will undoubtedly serve as a catalyst for inspiration.
| | |
| --- | --- |
| Director | Luis Lopez |
| Starring | Chris Anderson, Bruce Bradshaw |
| IMDB rating | 7/10 |
#8. Inside Bill's Brain: Decoding Bill Gates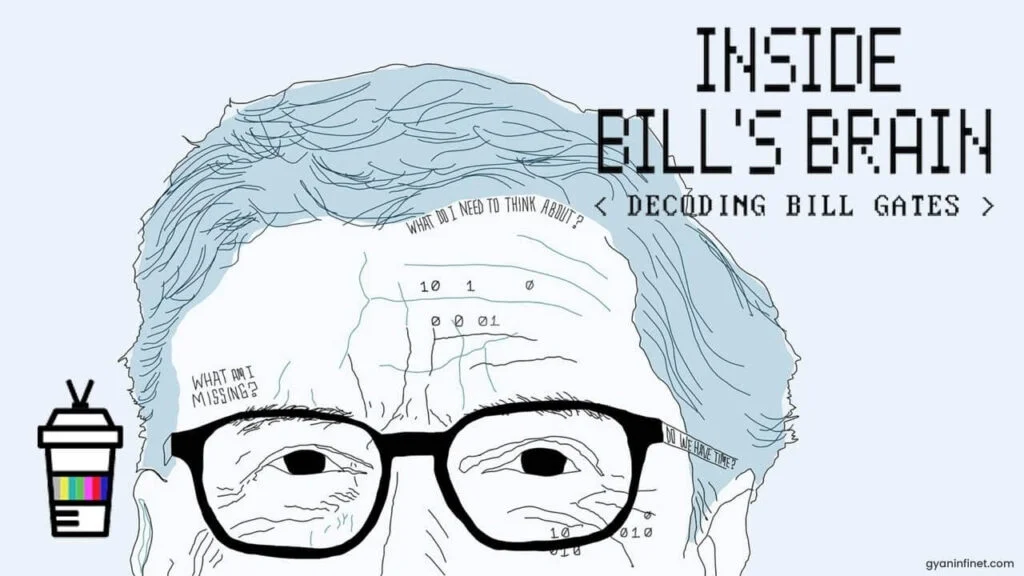 How better to explore a genius's mind? This series examines Bill Gates, one of the world's wealthiest people. His childhood, Microsoft growth, philanthropic foundation, and more will be covered.
Discover his inspiration and how he's transforming the world. This honest film shows his brilliance and optimism. Includes interviews.
| | |
| --- | --- |
| Director | Davis Guggenheim |
| Starring | Bill Gates, Davin Orness |
| IMDB rating | 7.8/10 |
#9. Manjhi – The Mountain Man
The film is inspired by the life of Dashrath Manjhi, a laborer from the highland village of Gehlaur in the Indian state of Bihar. When his wife died crossing a mountain, the story changed.
After that disaster, he made a passage in the difficult mountain with a chisel and hammer.
Entrepreneurs love this Netflix business movie because it teaches that you can succeed with commitment and a goal, even without resources. Like Manjhi, this story shows that rage on your dream can help you accomplish it.
| | |
| --- | --- |
| Director | Ketan Mehta |
| Starring | Nawazuddin Siddiqui |
| IMDB rating | 8/10 |
#10. The Intern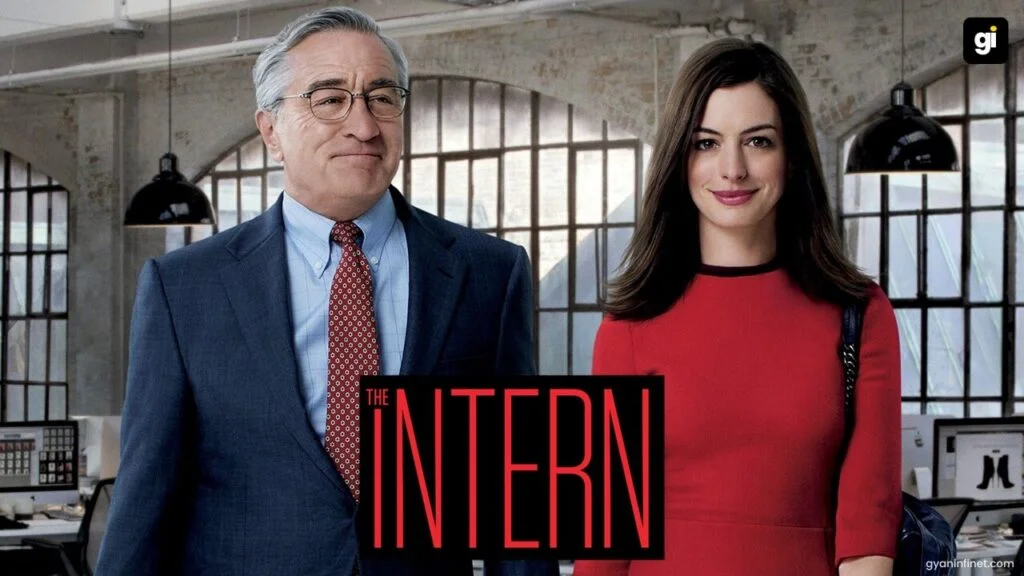 One of the best Netflix business movies, this drama-comedy shows how difficult starting a new career can be. Generational wisdom and understanding should not be judged by age. These business movies on Netflix are also well-realized.
Start again and do what you love. This also involves harnessing your strength and having the correct mindset to do what you desire.
| | |
| --- | --- |
| Director | Nancy Meyers |
| Starring | Robert De Niro & Anne Hathaway |
| IMDB rating | 7.1/10  |
#11. The Defiant Ones
This Netflix documentary's four segments explain how men's ignorance of each other divides them. Jimmy Iovine and Dr. Dre collaborated on music. The documentary also covered these two men's challenges and how they founded Beat Electronics.
Every entrepreneur should see these business movies on Netflix. This movie inspires everyone to keep striving toward their dreams and never give up because one day you will succeed.
| | |
| --- | --- |
| Director | Allen Hughes |
| Starring | Dr. Dre & Jimmy Iovine |
| IMDB rating | 8.5/10 |
#12. Fyre – The Greatest Party That Never Happened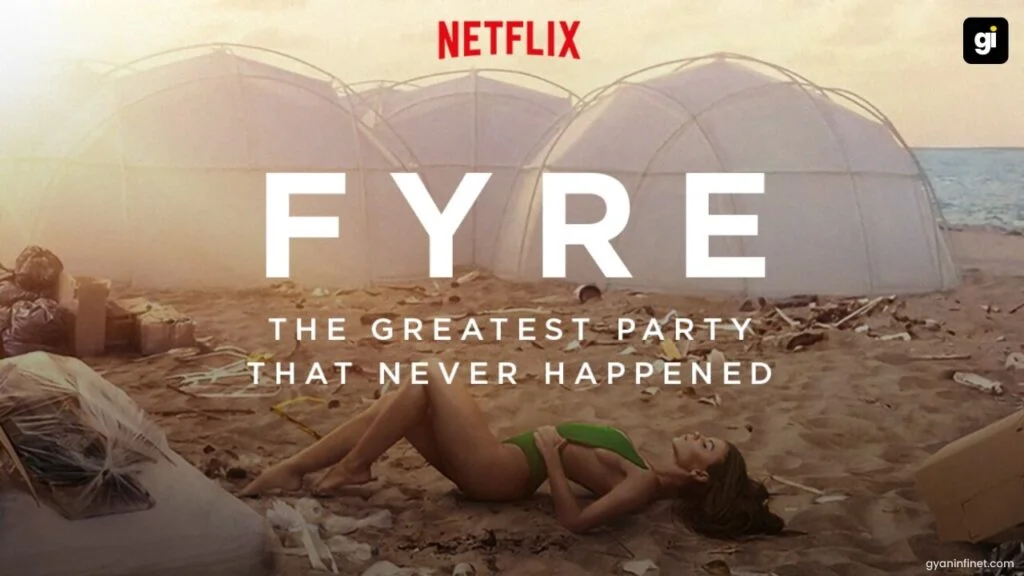 The Netflix film follows Billy Mcfarland and Ja Rule's lavish beach party scam. These two guys organized a lavish beach party for young, rich, gorgeous models to enjoy music and unlimited alcohol.
This party was fictional and a Netflix business movie. This story teaches us to trust carefully and cherish our hard-earned money.
| | |
| --- | --- |
| Director | Chris Smith |
| Starring | Ja Rule & Billy McFarland |
| IMDB rating | 7.2/10 |
Also Read: Top 10 Functions of an Entrepreneur
#13. Yes Man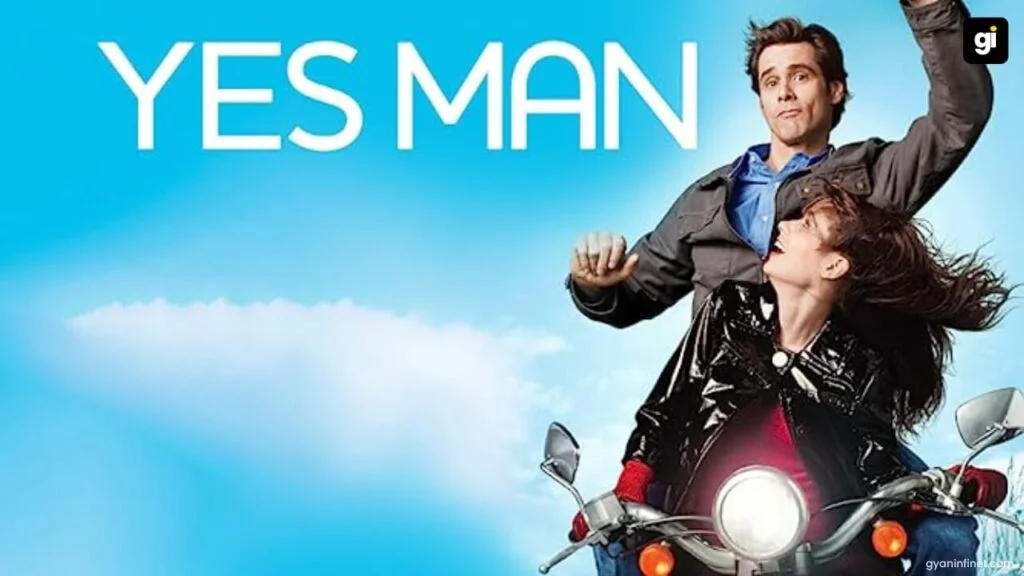 The main character – says yes to everything throughout the film. A man who said "yes" to everything at that time. This boy accepts his life's chaos, misery, joy, and problems.
His negative outlook made him say "yes" to everything. It's one of the finest Netflix business movies because it encourages you to enjoy life and reminds you of the importance of saying yes and no to life's opportunities.
| | |
| --- | --- |
| Director | Peyton Reed |
| Starring | Zooey Deschanel & Paul Giamatti |
| IMDB rating | 6.8/10 |
#14. The Boy Who Harnessed The Wind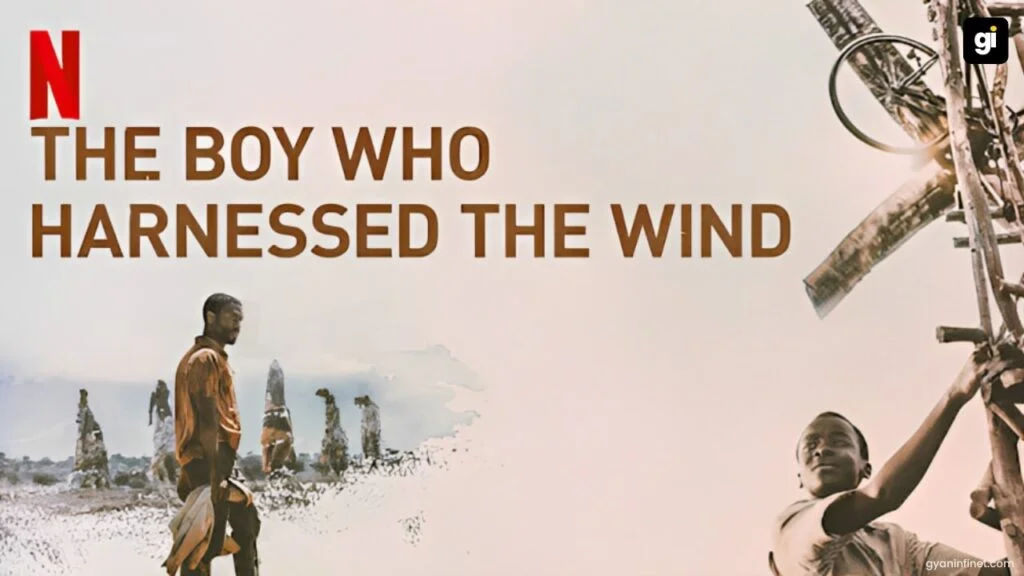 In "The Boy Who Harnessed the Wind," William Kamkwamba's tenacity and ingenuity shine as he defies the odds and overcomes societal challenges.
This thought-provoking film offers valuable lessons in resourcefulness, determination, and the unwavering pursuit of one's dreams.
As an entrepreneur, witnessing William's journey of transforming adversity into opportunity serves as a source of inspiration and motivation.
Prepare to be moved by this touching story of innovation and the power of entrepreneurship on Netflix.
| | |
| --- | --- |
| Director | Chiwetel Ejiofor |
| Starring | Maxwell Simba |
| IMDB rating | 7.6/10 |
Final Words:
A person's life is greatly impacted by a film. If you're the type who enjoys movies, try to learn something from them. Every entrepreneur should check out the Netflix business movies recommended in this post. If people see these movies with an open mind and take away the lessons they teach, they will have an important impact on society. Furthermore, those who want to succeed in their chosen activities need to display positive characteristics.