What Happened To Eterneva After Shark Tank?
Eterneva After Shark Tank Update: It might be hard to recall a loved one after they die. Eterneva found the right solution: diamonds let grieving people honor their loved ones.
Confused? Quite simple. Diamonds are everlasting; therefore, Eterneva turns your loved ones' ashes into diamond jewelry so you may keep them with you in a beautiful way.
What Is Eterneva?
Eterneva is a company that specializes in manufacturing diamonds from the ashes or hair of loved ones who have died away. These diamonds can be worn as memorial jewelry. By using these diamonds to make jewelry, they provide customers a special chance to remember and honor the lives of those they've lost.
Austin is home to Eterneva's headquarters. They think a sparkling diamond will bring good luck and happy memories.
One may personalize the edge with the name of their special someone and the color of love of their choosing.
Ashes contain enough carbon to create diamonds. Customers may make a permanent and physical memorial to their loved ones through this method, which is known as a "memorial diamond." They have professionals on staff with years of experience in dealing with loss, arranging funerals, and cutting and polishing diamonds so that they may give their clients the best possible service.
Chemical vapor deposition (CVD), a technique widely used in the diamond business, is used to make Eterneva's diamonds.
The diamond's raw material is carbon, which is extracted from the ashes or hair, refined, and then used in the manufacturing process.
Pros
A service that is highly customized.
Keep the service transparent.
Customers must only follow Welcome package instructions.
Throughout the 7–10-month service period, there were updates all the time.
The choices for customizing diamonds are up to the customer.
Diamonds are cut, polished, engraved, and colored by skilled experts.
Makes beautiful jewelry out of memories that will last forever.
Cons
A little bit pricey
It takes 7–10 months to finish.
Who Is The Founder Of Eterneva?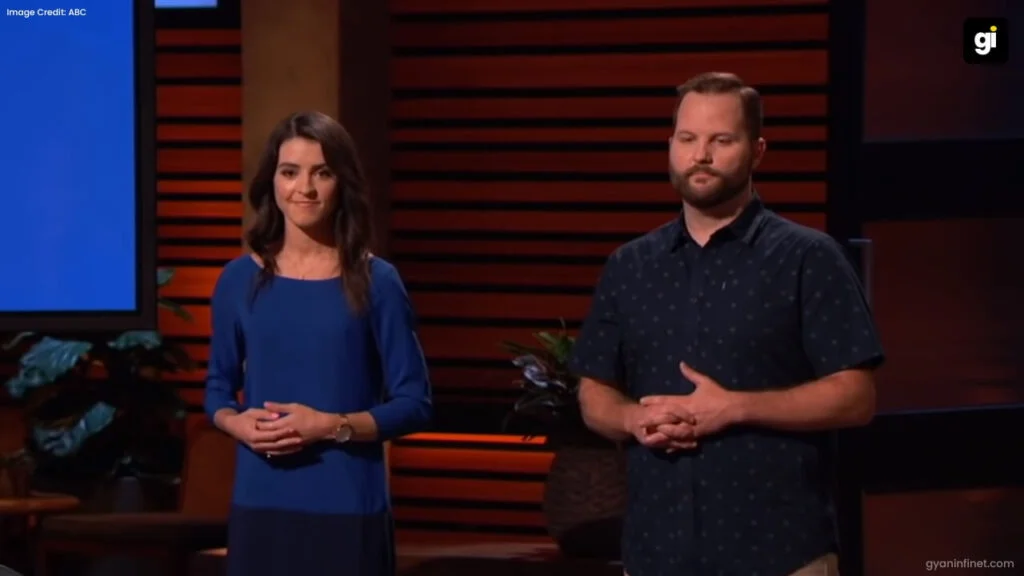 In 2016, Adelle Archer and Garrett Ozar created Eterneva. Garrett Ozar is Eterneva's co-founder and CSO. American Golf Corporation, Golfnow, RockSolid, Bigcommerce, and others have employed him as a sales manager.
Another co-founder and CEO of Eterneva is Adelle Archer. She worked in marketing and big commerce after earning her MBA from Acton School of Business. At TrendKite, she was Head of Product Marketing for several years.
Know About the Eterneva Shark Tank Update
The company's growth had a notable increase subsequent to Eterneva securing investment in the TV show Shark Tank.
Initially, the mentioned diamond company exclusively produced diamonds with a weight of 0.5 carats. However, it has recently expanded its production to meet the growing demand for diamonds weighing 3 carats.
Eterneva Shark Tank Update
| | |
| --- | --- |
| Company Name | Eterneva |
| Founder | Adelle Archer and Garrett Ozar |
| Founded | 2016 |
| Product | making diamonds from ashes |
| Asked For | $600K for 5% equity |
| Final Deal | $600K for 9% equity |
| Shark | Mark Cuban |
| Eterneva Shark Tank Episode | S11 E3 |
| Air Date | Oct 13, 2019 |
| Business Status | In Business |
| Headquarters | Austin, Texas, United States |
| Eterneva Net Worth | $19 Million+ |
| Eterneva Instagram | View Profile |
| GO TO AMAZON | View Product |
Eterneva Shark Tank And Company Details
Another Shark Tank Pitch:
Eterneva on Shark Tank Pitch
Adelle and Garrett pitch their idea to the sharks with the hope of raising $600,000 in exchange for 5% ownership.
In their first full year of business, they brought in $913,000 in revenue and raised $2 million from outside investors.
The sharks don't appear pleased by this knowledge, but they are starting to get bids.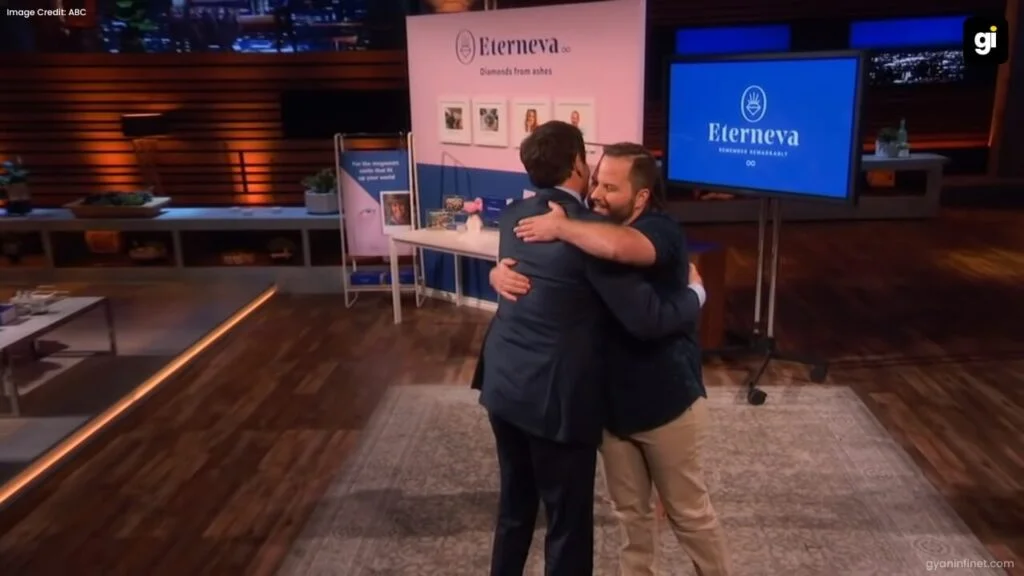 Mark Cuban invested $600,000 in exchange for 9% of Eterneva in view of the company's potential and the founders' motivations.
Cuban describes it as "an original and socially responsible approach to keeping in touch with loved ones."
Eterneva After Shark Tank
After presenting on Shark Tank, Eterneva secured over $10 million in venture capital funding.
To keep up with demand, the company wants to invest the proceeds in expanding operations by constructing a diamond lab in Austin.
In order to expand their funeral service business, Archer explains, they must cater to modern tastes, which emphasize individualization and significance rather than the traditions of the past.
Eterneva Net Worth
| | |
| --- | --- |
| Eterneva Net Worth 2023 | $30 Million |
| Eterneva Net Worth 2022 | $20 Million |
| Eterneva Net Worth 2021 after Shark Tank | $6.6 million |
| Eterneva Net worth 2021 before Shark Tank | $12 Million |
Eterneva Net Worth Details
Is Eterneva Still In Business?
The company is not only functional but also rather successful. Additionally, the company has launched the business in the German and Switzerland markets.
Eterneva Competitors
Life Gem
Heart in Diamond
Apollo Diamond
Lightbox Jewelry
Is there a deal in the works for Eterneva?
After much negotiating and convincing that they wanted the sharks to invest, Eterneva finally closed the deal with Mark Cuban. With Mark Cuban's help, the business was able to finalize the deal.
FAQs:
Who Founded Eterneva?
Adelle Archer and Garrett Ozar founded Eterneva.
What is Eterneva Net Worth?
Eterneva Net Worth is $19 Million.
Is Eterneva Still In Business?
Yes, Eterneva is still in business.