14 Most Innovative Kidswear Business Ideas In 2023
Top Best Innovative Kidswear Business Ideas: If you Want to start a business in children's clothing? You've come to the right place. The last ten years have seen unparalleled growth in the textile and garment market. With more affordable inputs and creative designers, the market will expand gradually. However, more than these facts is needed to run a successful and advantageous business.
The market for children's clothing is massive and changing, with new patterns and trends developing frequently. Marketing and clothing for children go hand in hand. There are many customer needs, from newborns and babies to toddlers and preteens.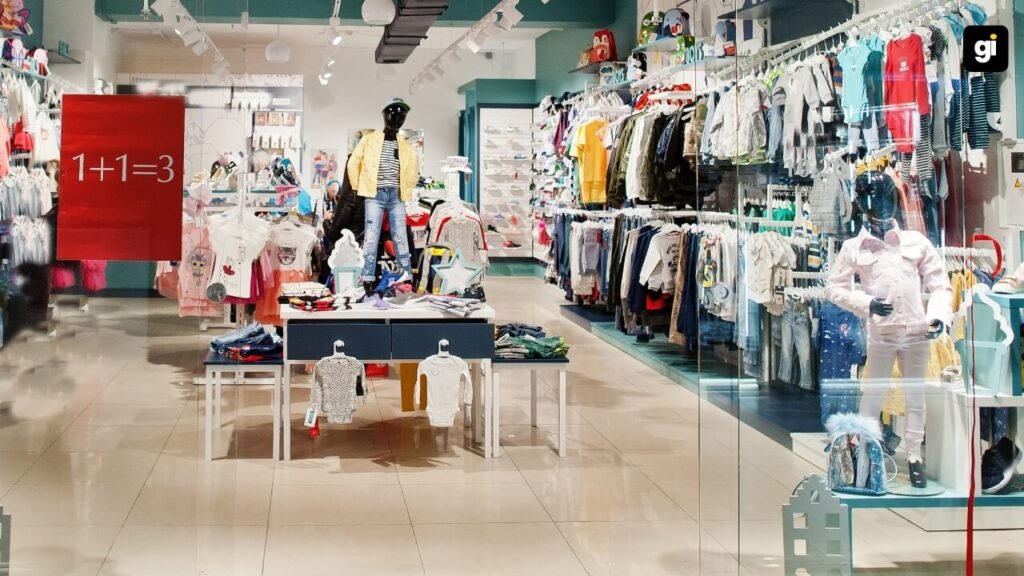 Children's fashionable and functional apparel is a constant need for parents and caretakers. As a result, opening a childrenswear store may be a successful venture for ambitious businesspeople.
There are a lot of choices for kidswear business ideas, whether you're a seasoned fashionista or a parent trying to break into the industry.
Here is a list of kidswear business ideas for launching a successful childrenswear business. The listed topics are not meant to be all-inclusive or final. The following suggestions, however, will probably lead new business owners in the proper direction.
Kidswear business: why?
There are many opportunities for success in the children's clothing industry by using these kidswear business ideas. For starters, kids grow their clothes rapidly, so there's always a market for new threads.
In addition, there is a wide selection of designs, sizes, and prices in the childrenswear market. This implies that there is a market for both high-end designer companies and more reasonably priced kid's wear.
Compared to other fashion industry segments, kidswear might be a low-risk business to enter. It's more common for children's clothes to be given down or resold once it's no longer used than it is for adults' clothing to be thrown away.
This means that you may put your energy into establishing a sustainable business rather than worrying about keeping up with the latest fashions.
14 Best Kidswear Business Ideas:
Here is a list of kidswear business ideas for launching a successful childrenswear business.
1. Kids' organic clothing
There is a rising need for eco-friendly childrenswear due to the increasing number of eco-conscious parents. In 2023, a startup that makes high-quality, environmentally friendly kid's clothes might do it successfully.
2. Toddlers Clothing Store
Clothes for toddlers should be soft and flexible to accommodate their active play. Startups in the infant and toddler clothes business would do well to study the market, identify their company's Unique selling point and build a recognizable brand. A kid's apparel brand that focuses on ease of use and comfort might be profitable work.
3. Unisex clothing for children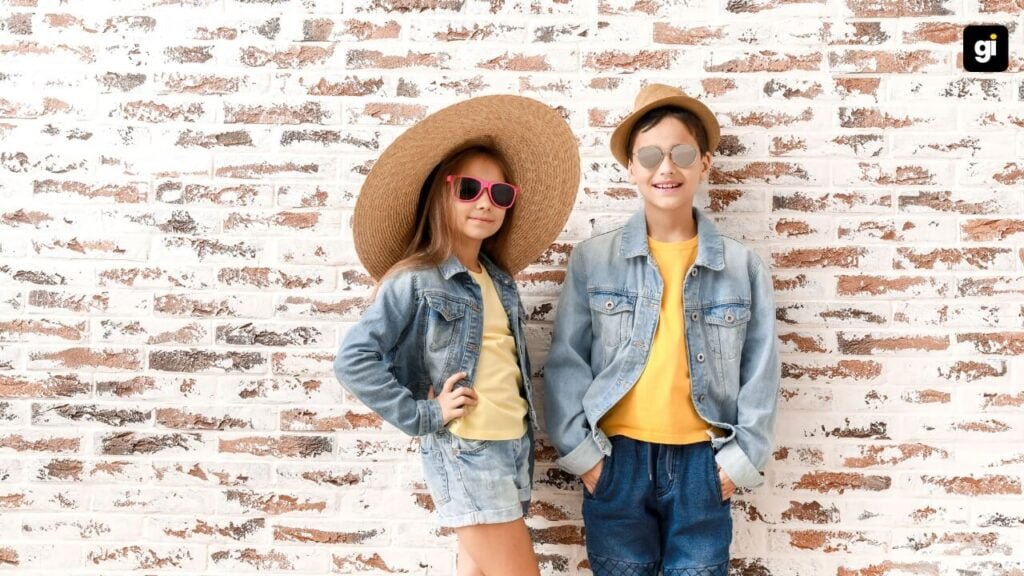 As parents learn the hard way that gender preconceptions may impede their children's development, there is a rise in interest in gender-neutral children's clothes. In 2023, a small business may be profitable if it specializes in making clothes that any gender could use.
4. Collection of baby clothes for special occasions
A clothing line that combines modern style with comfort, parents delight in dressing their kids in fashionable pieces. A baby apparel brand catering to the latest fashion trends is one of the best kidswear business ideas.
For important events like birthdays and weddings, parents usually give extra care to make sure their infants look their best. Launching a brand of fancy clothes for infants and toddlers may be a profitable business.
5. Specialized children's clothing
In the childrenswear sector, there is always an opportunity for a specialized store in 2023. If you can identify an opportunity in the market, you may have the makings of a profitable company.
Adaptive clothing for kids with problems or clothes for kids with sensory processing issues are two examples of niche markets you may target by creating a clothing line for primary school students.
Like This Post? Checkout More
6. Customized clothes for kids
Many parents put a high value on the availability of one-of-a-kind and personalized clothing for their children. The demand for a small business that makes branded or embroidered apparel for children is going to be necessary.
7. Partner with institutions and organizations for a kidswear business
Providing uniforms or branded gear to schools and sports teams is another possibility to explore for a kidswear business. Profitable opportunities may be found here because of the frequent and substantial apparel orders placed by institutions like schools and sports teams.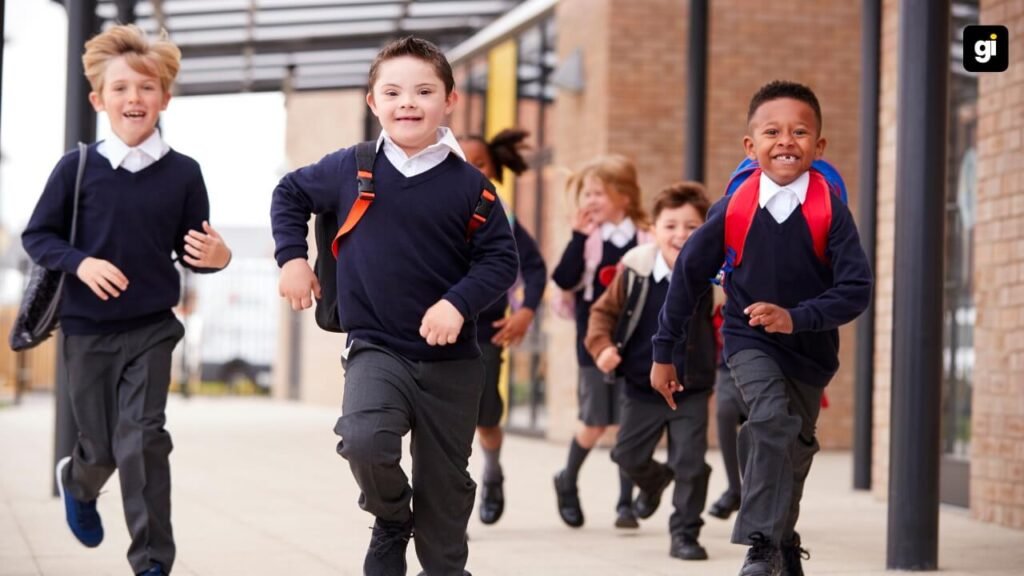 To launch such a project successfully, however, you'll need to have an in-depth familiarity with the specific demands of such organizations and the ability to provide them with high-quality, long-lasting apparel at reasonable costs.
8. Online childrenswear store
A small business that specializes in providing a carefully selected collection of high-quality childrenswear from different brands could succeed in today's online purchasing market. One way to do this is to tailor suggestions specifically to a child's age, fashion, and personality.
9. Kidswear subscription service
One alternative is to start a subscription service for children's clothing. It entails providing subscribers with a rotating wardrobe of apparel items on a regular basis. Regular deliveries (monthly or quarterly) of a selected assortment of clothing items are sent to customers once they've chosen their desired style and size.
Because of this, parents may save time and money because they won't need to buy new clothes every time to keep up with their children's rapid growth.
10. Create a wholesale business.
Creating a profitable wholesale plan for your kidswear business is another option for getting your business off to a good start.
You may cut expenses and save money overall by purchasing kidswear items in bulk from manufacturers or suppliers and then passing those cost savings on to your customers.
After that, you have the option of selling these things at retail pricing or including them in a subscription service that you offer.
This might be an excellent strategy for rapidly increasing market share and beginning to generate profits.
11. Craft fairs: sell kidswear
More and more people are going to craft fairs, which is excellent news for businesses who want to sell their childrenswear there.
Starting a business making one-of-a-kind childrenswear, if you have expertise in the craft sector, is a fantastic kidswear business idea.
You should put money into eye-catching packaging and put effort into designing eye-catching displays. You can promote each other's products and attract more customers to your booth at a craft fair if you make friends with the other sellers there.
12. Offer kidswear rentals
The rental market is growing in popularity and can offer fantastic chances for business owners wanting to launch a kidswear line. You may provide clients access to premium products without forcing them to purchase by providing kid's clothing rentals.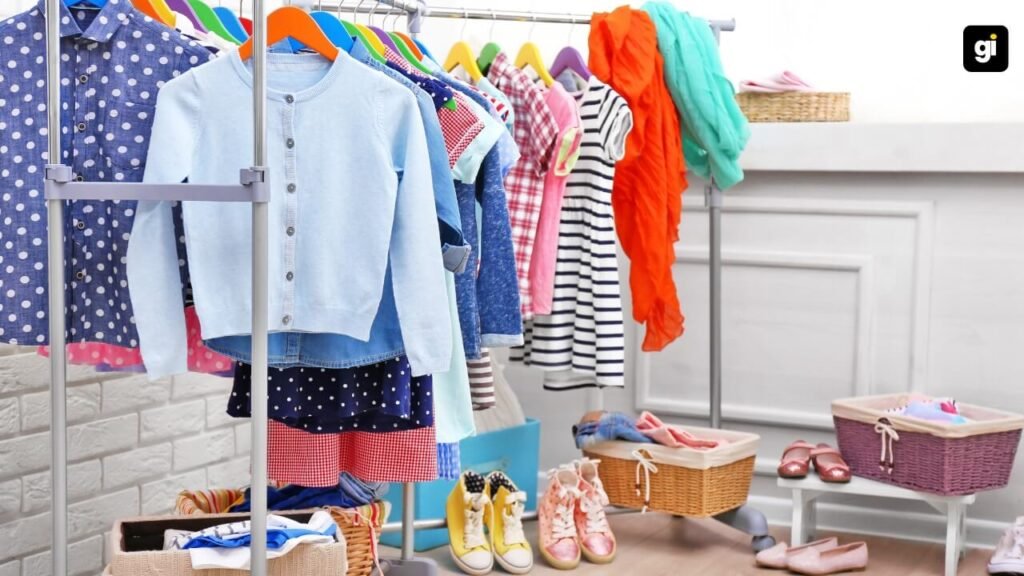 It might be especially useful for parents who want their kids to wear trendy clothes but don't want to make the commitment to buy them.
You must invest in high-quality clothing and ensure that they are routinely serviced and maintained if you want this kind of business to succeed. It's a fantastic idea for a kidswear business that you need to think about.
13. Kidswear Upcycling Services
Making upcycled kidswear products is a great way to reduce your influence on the environment. Upcycling entails using pre-existing items, like clothing, to create something fresh and new.
High-end fabrics and supplies can be used to make one-of-a-kind childrenswear items that are stylish and environmentally responsible.
Also, you can advertise your upcycled goods using modern marketing techniques like social media campaigns.
14. Work with local designers to make childrenswear
Working together with regional designers can be a fantastic approach to providing new, original concepts to the kidswear industry. If you want to work with local designers to create a kidswear brand or collection, consider contacting them.
As a designer, they have the chance to show off their work to a larger audience, and you have access to their design expertise and creativity. It might be a relationship that benefits both parties.
Wrapping It Up
Options for beginning a successful kidswear business With the help of listed kidswear business ideas, it's possible to make an excellent career by starting a business.
There are a lot of opportunities to think about if you want to start a business selling clothes for kids. For success in a competitive market, it is necessary to perform extensive market research, build a unique selling proposition, and establish a strong brand. Working hard and being focused will pay off in the children's clothes industry.
Create a profitable kidswear business by keeping up with the latest fashion trends and demands of customers and providing them with high-quality, on-trend items.
FAQs:
How much does it cost to start a children's clothing business?
The price of starting a kidswear business can vary extremely depending on factors including product line, production, marketing, and e-commerce setup. Nevertheless, using low-cost materials and outsourcing to a reliable global manufacturer make it simple to start a kidswear business on a tight budget.
How can I find reliable manufacturers for my children's clothing company?
By investigating and evaluating potential business partners, requesting references and samples, and conducting thorough quality control checks prior to production, you can find reliable manufacturers for your childrenswear business.
How important is brand recognition for a kids' clothes company?
Brand identity is crucial for a kidswear firm Because it enables you to set your brand apart from the competition, develop trust, and create a connection with your target market.
What trendy childrenswear trends should you be on the lookout for?
Trends in childrenswear include eco-friendly and sustainable materials, gender-neutral patterns, and vintage-inspired styles.
How can I promote my children's clothing business on a limited budget?
You may promote your kidswear business on a tight budget by concentrating on cost-effective marketing techniques, including social media advertising, email marketing, influencer collaborations, and content marketing. To get customers to try your items, you can also provide discounts or promotions.