What Happened To Baubles + Soles After Shark Tank?
Baubles + Soles After Shark Tank Update: Parents Struggle to choose kids' Shoes. Parents find shopping challenging for youngsters because they outgrow their shoes quickly. Duc and Lisa Nguyen started Baubles and Soles because they were tired of buying many pairs of shoes for their children only to have them outgrow them before they could wear them enough.
Shoe purchasing for kids is harder than for adults. Your kids outgrow their shoes quickly. You're stuck with worthless shoes.
Baubles and Soles allow parents to buy only one pair of shoes for any occasion.
Kids can go from the playground to a party with these machine-washable, recyclable, slip-resistant, covered by patent shoes.
Consumers can choose a base shoe for their kids and then choose from 20 baubles. These bauble additions can swiftly transform the shoe's appearance by clicking into the front.
What Are Baubles + Soles?
Baubles & Soles are made of a sturdy, machine-washable, and dishwasher-safe plastic blend that keeps early walkers from slipping and keeps them stable.
Who Is The Founder Of Baubles + Soles?
Lisa T.D. Nguyen started a business in 2017 when she became tired of spending too much money on shoes for her kid that would only be used a few times before being outgrown.
They make a shoe for kids that can be customized with different "baubles" for various events.
One pair of shoes can be used for different looks by simply swapping out the special, interlocking decor. Designed and produced in the USA, the shoes are made from a bio-based material that is 45% soy material.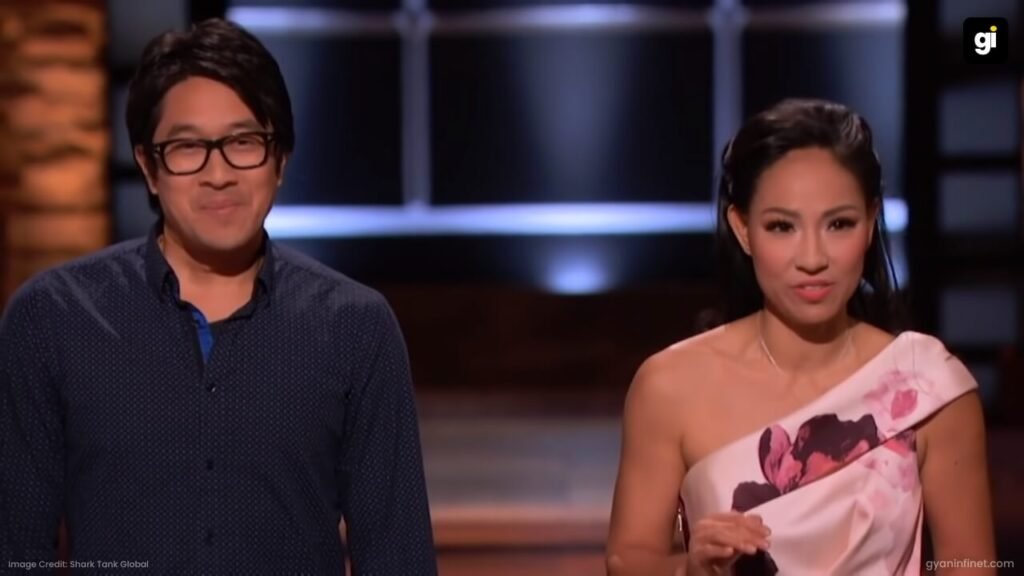 They're soft, won't slide about, can go in the washing machine, and can be recycled after use.
The best aspect is that you may keep decorating as your child grows because the baubles work with all available shoe sizes.
Pros
The patented material is strong but soft, lightweight, and bendable for growing feet.
Multi-bauble set.
Peephole to make it easy to put on and air holes to let air in and drain water.
Slip-resistant, waterproof, and safe to use.
It can be washed in a washing machine and put in the dishwasher.
Know About the Baubles + Soles Shark Tank Update.
Kevin O'Leary praises the Nguyens' reasonable valuation. Meanwhile, Robert Herjavec and Lori Greiner reassure them that "Shark Tank"'s rejection will not destroy their company. However, Lisa continues to deal with defeat. Despite this, her confidence in her business leads her to propose a way to "de-risk" the contract with a two-year recoupment rule. Inspired by Lisa's perseverance, Daymond John steps in and offers her $100,000 for 25% of the company. Although it may not be the most expensive purchase on "Shark Tank," it aligns perfectly with their needs.
Baubles + Soles Shark Tank Update
| | |
| --- | --- |
| Company Name | Baubles + Soles |
| Founder | Duc Nguyen and Lisa Nguyen |
| Founded | 2017 |
| Product | Interchangeable American-made shoes |
| Asked For | $100k for 15% equity |
| Final Deal | $100k for 25% equity |
| Shark | Daymond John |
| Baubles + Soles Shark Tank Episode | S11 E7 |
| Air Date | Nov 10, 2019 |
| Business Status | In Business |
| Headquarters | Huntington Beach, California, United States |
| Baubles + Soles Net Worth | $1.7M |
| Baubles + Soles Instagram | View Profile |
| GO TO AMAZON | View Products |
Baubles + Soles Shark Tank And Company Details
Another Shark Tank Pitch:
Baubles + Soles on Shark Tank Pitch
Lisa and Duc made their Shark Tank season 11 appearance in 2019, seeking $150,000 in exchange for 15% ownership.
When planning their U.S. expansion, they realized they needed a strategic partner. Distribution and wholesale account for 80% of current sales.
The company's product, mission, and value were all praised by the Sharks for their transparency.
The Sharks were skeptical of its long-term viability due to the intense competition in their industry. Despite their doubts, Lisa persevered.
However, all hope seemed lost when the Sharks eliminated their offer. Nevertheless, Lisa didn't give up.
Suddenly, things changed when she asked about de-risking the deal. Perhaps she envisioned a royalty arrangement. At that moment, Daymond John re-entered the conversation with a generous offer of $100,000 for 25%.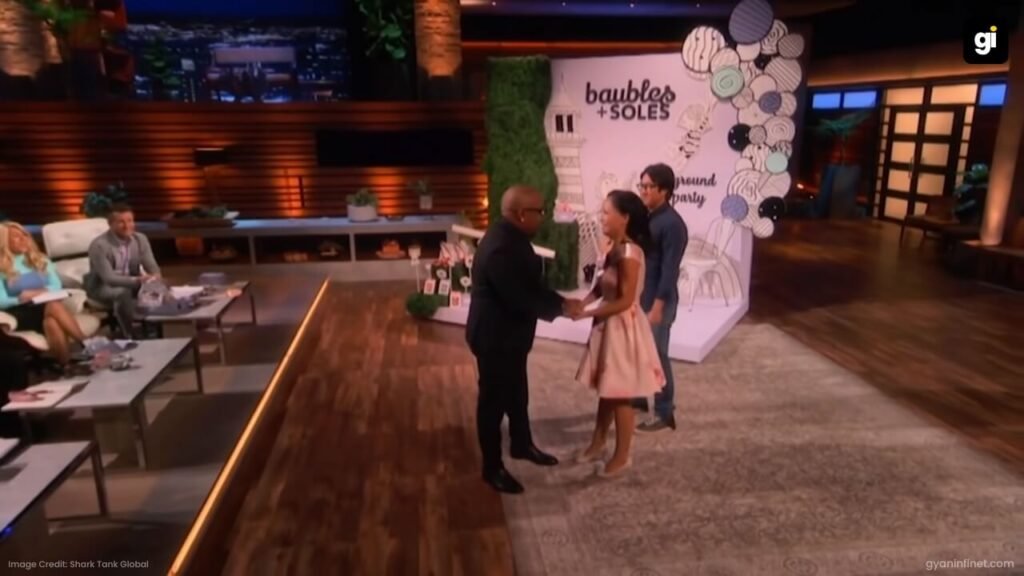 Since the offer wasn't too far below their asking price, the couple decided to seize the opportunity and accept it.
Baubles + Soles After Shark Tank?
Following Daymond's appearance on the program, the company and he ultimately reached a deal, and as of January 2022, the company is still working and generates a yearly income of $207,672.
Baubles + Soles Net Worth
During the presentation, the company was initially valued at $666,667. However, with Daymond John's investment, the value decreased to $400,000.
Despite this decrease, it's worth noting that the company is still active as of January 2022. This suggests that its net worth has likely grown since that time.
Is Baubles + Soles Still In Business?
The store Baubles + Soles is still working successfully.
Despite having been founded in 2017 and is open for business as of right now, there is currently no information available to help the sufficient growth of the Baubles + Soles Business.
The base of operations, California The company's headquarters are located in Headquarter Huntington Beach, in the city of Huntington Beach, in the U.S. state of California.
Baubles + Soles Competitors
When it comes to the market space, Baubles and Soles is up against strong competition from businesses such as,
Everything Is Rosey LLC.
The Darien Sport Shop Incorporated
Darien News Store, Inc.
Wiggles & Giggles.
FAQs:
Who Founded Baubles + Soles?
After discovering that she had to buy Kaia new shoes to match various outfits, Lisa T.D. Nguyen established the company in 2017.
What is Baubles + Soles Net Worth?
It is estimated that Baubles + Soles net worth of $1.5 million at the present time.
Is Baubles + Soles Still In Business?
Yes, Baubles + Soles are still in business.
Was it a deal?
Yes, with Daymond John, they did deal.
Where do you get your Baubles and Soles made?
Except for the straps, which are manufactured in China, everything is produced in the United States.
Are Baubles and Soles eco-friendly?
Their usage of only natural products is both environmentally friendly and provides them a leg above the competition.