Changes The Sports Bar Experience With Sports Bar & Grill 
The company's founders, Miten Shah, and Abhilash Menon, spent years in the United Kingdom to learn why and how sports bars have become so popular among Britons and Indians alike. The idea was then established in India with the aim of providing the country's residents with activities like the Ultimate Energetic Match Screenings, Great Live Music events, Pub Quizzes, and others of a similar nature. More than a million customers have been served at The Studs' various locations.
The Most Powerful Strategy for Growth
The Studs Sports Bar & Grill is about to revolutionize the sports bar scene, so buckle up for an exciting ride. 
The company plans to have a major impact as it grows its brand. Hold on tight while we investigate their plan of action for entering India's tier-one and tier-two cities.
UK and UAE Reflect Global Aspirations.
As far as the Studs Sports Bar & Grill is concerned, India is just the beginning. Keep holding on as we reveal their far-reaching plans for the future.
Prepare to be surprised when they make a splash in the British music scene, starting in Manchester and London. They also hope to create a splash in the United Arab Emirates, so their international tour is far from over.
Investment in Superior Performance
Find out the extraordinary investment of over 10 million INR that is fueling this ambitious development strategy. This is an investment in quality, not just a physical expansion.
Franchise ownership of a Studs Sports Bar & Grill allows anyone with a love for food and drink to open their own restaurant.
Ranchi, Nainital, Bhopal, Indore, Nagpur, Nasik, Kanpur, Coimbatore, and Guwahati are just some of the tier-2 cities the company is focusing on for franchise expansion.
Success in the Modern Restaurant Industry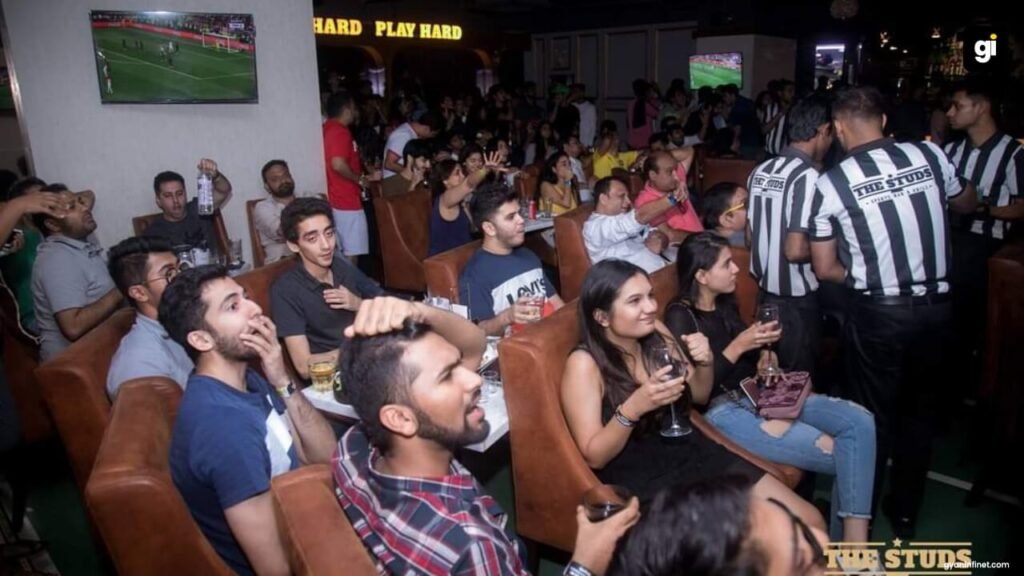 The Studs Sports Bar & Grill overcame the obstacles of a dynamic food industry to achieve success. Explore the trend of "revenge dining," in which patrons return to once-avoided restaurants in droves.
However, there have been challenges along the way. Come with us as we examine The Studs' ability to bounce back from hardship.
The Studs Sports Bar & Grill is a place where sports and lifestyle come together.
Studs Sports Bar & Grill is doing more than just growing; they are revolutionizing the sports bar. The Studs is leading the way into a new era of sports bar culture with its ambitious plan for growth, international aspirations, massive financial investments, and ability to adapt to change. So get ready to be a part of the action because wherever you find The Studs, you'll find a delicious blend of sports, food, and fun.
Read Other Story:
Entrepreneur Satish Hirpara's Journey in the Import-Export Industry