What Happened To Simply Salad After Shark Tank?
The Simply Salad After Shark Tank Update: Hardships may have knocked on Payal Pathak's door, but she faced them with unwavering determination and a heart full of love for her son. As a single mother, she knew that every step she took would shape her son's future too.
In the face of adversity, Payal's love for food and her passion for a healthy lifestyle ignited a spark within her. With dedication, she turned a challenging situation into an opportunity to create something extraordinary.
Together with her 19-year-old son, Soham, Payal embarked on a culinary journey that would redefine their lives. Their bond, strengthened by a shared dream, became the cornerstone of their success. The Simply Salad wasn't just a restaurant; it was a testament to the unbreakable mother-son connection.
Soham, a young visionary with clarity beyond his years, stood by his mother's side as they navigated the ups and downs of entrepreneurship. His belief in their work and his willingness to explore new avenues fueled the growth of their business. With each hurdle they overcame, their emotional bond deepened, making their success all the more commendable.
The Shark Tank moment was a culmination of their joint efforts, and the pride they felt for each other shone through. Their story of facing bad times gives us all hope and reminds us that love, dedication, and persistence can get through anything.
In the face of doubt and uncertainty, Payal and Soham's journey teaches us that with love as the guiding force, anything is possible.
Their emotional strength and unwavering support for one another inspire us to hold on to our dreams and keep sailing toward success, no matter how stormy the seas may be.
What Is Simply Salad?
Indians are known for their deep love of food and their rich culture. From state to state and district to district, India has a wide range of foods that leave a long impact on anyone who tries them. But what is it about Indian food that makes it so incredibly tasty? The secret ingredient is the love and passion of the person who prepares it. Anything cooked with love is bound to be delectable, but can healthy food also be equally satisfying?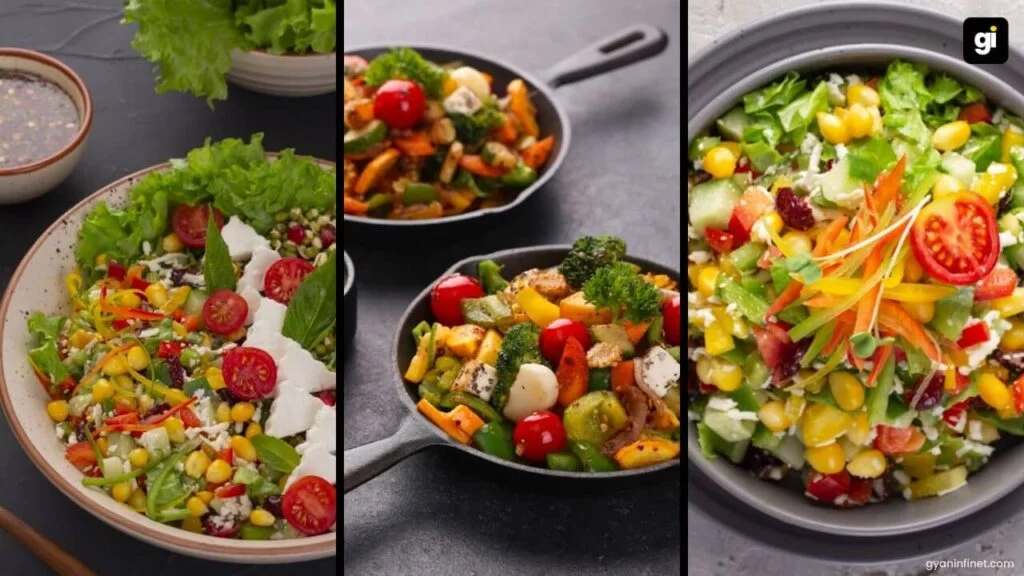 Simply Salad is a cloud kitchen-based business that specializes solely in the production and distribution of salads. The business is based in Ahmedabad and offers convenient home delivery services for healthy and innovative salad options.
Simply Salad's mission is to reinvent the unappealing Salad as a tasty and nutritious meal.
Who Is The Founder Of Simply Salad?
The business was started by Pathak, Soham, and Payal. Soham Payal Pathak is Payal Pathak's son. Soham is a student at Ahmedabad University, studying for BBA Hons in Finance Economics.
Journey Of Payal Pathak
Payal, a single mother running a paying-guest facility for girls, faced hardships during the COVID-19 pandemic, leading to the closure of her business. However, she saw an opportunity to focus on a healthy lifestyle, incorporating simple vegetables into her weight loss journey. Inspired by her love for food from Saurashtra, she decided to create a restaurant that would primarily focus on salads, embracing the demand for nutritious and immunity-boosting meals.
One thing that makes Simply Salad special is that the salads are-
Salads that are good for you and taste good are brought to your door.
Available on monthly and weekly payment plans.
Eco-friendly packaging.
Know About the Simply Salad Shark Tank Update
Aman, who dislikes salads, makes the offer, and Vineeta joins him for a shared chance of Rs. 30 lakhs for 10% equity, matching the firm's first offer. However, their "grit & gratitude" combination changes her point of view.
Anupam advises them to expand, research the health industry, and try fresh branding and marketing strategies.
Simply Salad Shark Tank Update
| | |
| --- | --- |
| Company Name | The Simply Salad |
| Founders | Soham Payal Pathak and Payal Pathak |
| Headquarters | Ahmedabad |
| Founded | 2020 |
| Business | Healthy Salad |
| Profitability | Yes |
| Simply Salad Shark Tank Episode | Season 2, Episode 7 |
| Asked For | INR 30 lakh for 10% equity |
| Deal | INR 30 lakhs for 10% equity |
| Sharks Invested | Aman & Vineeta |
| Valuation Given | 3 crore |
| Business Status | In Business |
| The Simply Salad Instagram | View Profile |
The Simply Salad Shark Tank And Company Details
Other Success Stories:
The Simply Salad on Shark Tank Pitch
On Shark Tank India, Soham and Payal told the founders they had completed 35,000 orders. 80–90 orders every day. The founders wanted INR 30 lakhs for a 10% stake at INR 3 crores.
Aman was curious about both founders' business positions. Payal told the sharks that she buys supplies and recipes while Soham handles delivery, financing, and social media.
Since he detested greens, Aman initially refused the Salad. Soham persuaded him to try it. Vineeta agreed with Soham that her mother's magic makes nutritious meals taste good.
They told Peyush that a weekly membership costs INR 180 per day and a monthly subscription costs INR 150 per day. Anupam liked their low prices.
Anupam inquired about corporate revenue. Soham and Payal reported a gross profit of 67% and a net margin of 47% on INR 4.42 lakhs a month.
The creators announced plans to expand and service more customers. The creator wants to sell INR 50-60 lakhs in five years.
Aman and Vineeta offered INR 30 lakhs for 10% equity, matching their earlier request. Mother-son entrepreneurs' courage and appreciation struck them. Namita left because she thought Aman and Vineeta could grow their business and give it a better chance.
Anupam was out too, but he advised them to research nutrition and consider offering a full meal service. Peyush followed, believing they had gotten a wonderful deal.
The founder accepted Vineeta and Aman's offer of INR 30 lakhs for 10% stock of the firm at 3 crores.
Simply Salad After Shark Tank
The deal that Simply Salad had sought out was finally reached. On Shark Tank, they have started their own outlet and implemented a proper subscription model.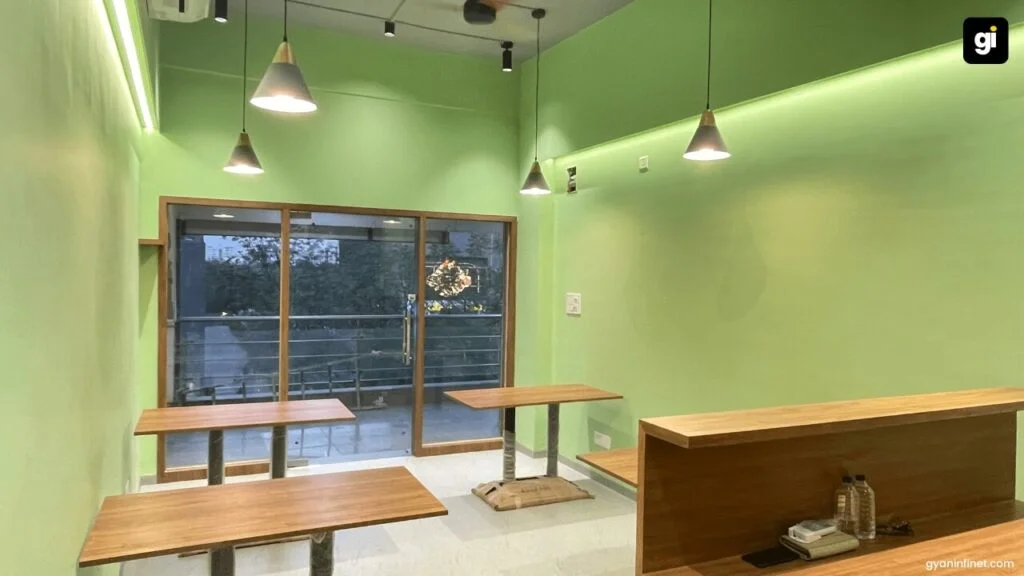 Company Value and Sales Performance
The mother-and-son duo asked the sharks to invest Rs 30 lakhs in exchange for a 10% stake in their company. Payal's son claims that they have successfully completed over 35,000 orders, bring in Rs. 4.42 lakhs each month, and maintain a profit margin of 64%.
With a heart full of love and a vision for a healthier world, The Simply Salad is more than just a restaurant; it is a beacon of hope and inspiration for food lovers everywhere.
They offer a lunch and dinner menu plan, which is truly impressive. The variety of delicious and nutritious options is commendable, and it's evident that the team behind it has put a lot of thought into crafting these delectable dishes.
The weekly and monthly subscription options provide flexibility for customers, allowing them to choose their preferred meal plan duration. Their menu plan is a winning combination of taste, health, and convenience.
FAQs:
What is The Simply Salad, and how is it different from other salads?
Simply Salad is a cloud kitchen in Ahmedabad that offers inexpensive weekly and monthly contracts for healthy and tasty salads. Their salads are full of protein, vitamins, and fiber and are low in fat and carbs. They also give classic salad recipes an Indian twist.
Who Founded Simply Salad?
Soham Payal Pathak and Payal Pathak started the business. Soham is Payal's son.
Is Simply Salad Still In Business?
Yes, Simply Salad is still in business.
Watch the Full Interview Video After Shark Tank: